Your Guide To Pop Vocal Processing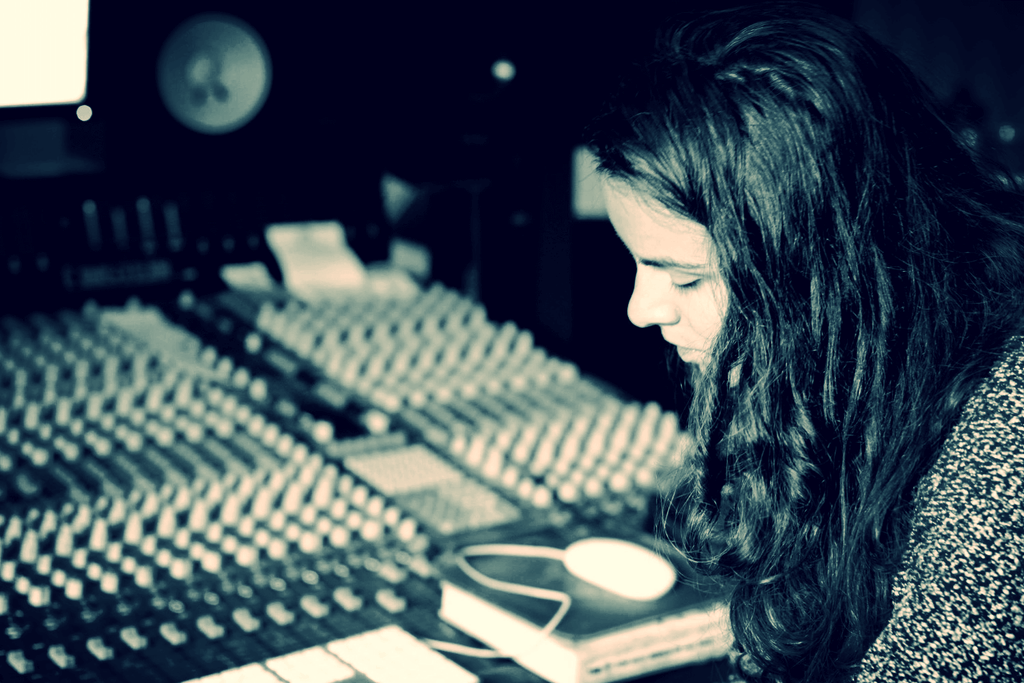 Based between London and Berlin, Charlie McClean is a multi instrumentalist hailing from a classical background. She switched to the engineer's side of the console to work for pop legends Biff Stannard and Ash Howes and has engineered and produced for a wide selection of artists including One Direction, Little Mix, Leona Lewis, Ellie Goulding, and many more. She is a Melodyne specialist and orchestrator with a passion for innovative sound design and unconventional engineering techniques.
Charlie -

As we know, how we process vocals is different for every vocalist, but this is my go-to pop vocal processing guide if I want to do it quickly and know it'll sit right for almost all vocalists. For a final mix, it's going to vary slightly from singer to singer, and depending on the kind of music you're working on.


Microphone:

Mic-wise, my go-to is generally a flatter sounding mic (My AKG C414 is my best friend!), unless I'm visiting a studio with tasty stuff and can multi-mic, and/or have plenty of try-out time. If you don't have a vast array of mics to choose from, it's always best to play the slightly safer game than have something that over-plays certain parts of the voice, as you can't change it afterwards. But flexibility in your rig, and in the way you approach your whole setup, is totally key. What works for one person may not on another".


Compression (Going in):
First, a very subtle compression going in - either with my Focusrite Trackmaster (cheap as chips and really effective and subtle for on-the-go, up front compression), or with the UA Neve 88RS. I mean the tiniest amount.


Tuning:

Melodyne (Oh glorious Melodyne!) up front for tuning/timing.


EQ:

FabFilter Pro-Q2 or MEqualizer. Cut everything under 120Hz and then a general tidy chunk-out of things at around 200Hz to get rid of any mud when needed, and 500-600Hz if you wind up with anything that sounds a bit unclear or muffled - what I called the 'cupboardy frequency' - i.e. you did a home recording and did it in a cupboard. Word to the wise for newbies: that's a rubbish idea. Get a reflection filter. Learned that very early on, to my detriment!


Waves SSL Channel strip for some mid/high bump. UAD Pultec EQP-1A for warmth and presence and a bit of tightening. If I want a little extra warming up and/or grit I go for the SPL TwinTube, and if I want a little extra sparkle it's the SPL Vitalizer. And Oeksound Soothe is literally the most amazing thing in the world, FYI - any funny bits popping out, this one's your magic fixer-upper! That just goes in the chain wherever you think it's sounding best.


Leveller:
LA-2A to level out a bit


Compression (Finalising) :

I'll use the UAD 1176 to finish it all off.


De-esser:

If I need a De-esser I use the Waves RDeEsser, but the FabFilter one is better. I bung the De-esser in the chain wherever it sits best.


Charlie's Top 3 Pop Vocal Processing Tips...


1) The order you put things in shouldn't be too set in stone. You just have to listen logically and creatively in turn.
2) My two priorities are generally to have two compressors (one for fast transients, and the second for overall squidging), and choosing great sounding ambience - that's a biggie for me - I hate me some ugly reverb. Highly recommend Valhalla reverbs - super sumptuous, very malleable.


3) Side chaining your FX buses subtly to their source can be super useful if you're going for an ambient sound but the vocal is getting a bit lost. Duck out the FX a wee bit while the vocal is sounding, and then it pings back in the spaces, balancing ambience and clarity. The Waves C6 side-chain can be super handy for this as it's not a complete duck out. It's adjustable by EQ band frequency, so you can choose which bits of the frequency spectrum of your FX to keep, and how much.
You can listen to Charlie's transparent tuning on our 
Vocal Hooks - Pink Label
pack from 91Vocals.
---