Beyond The Microphone With Kate Wild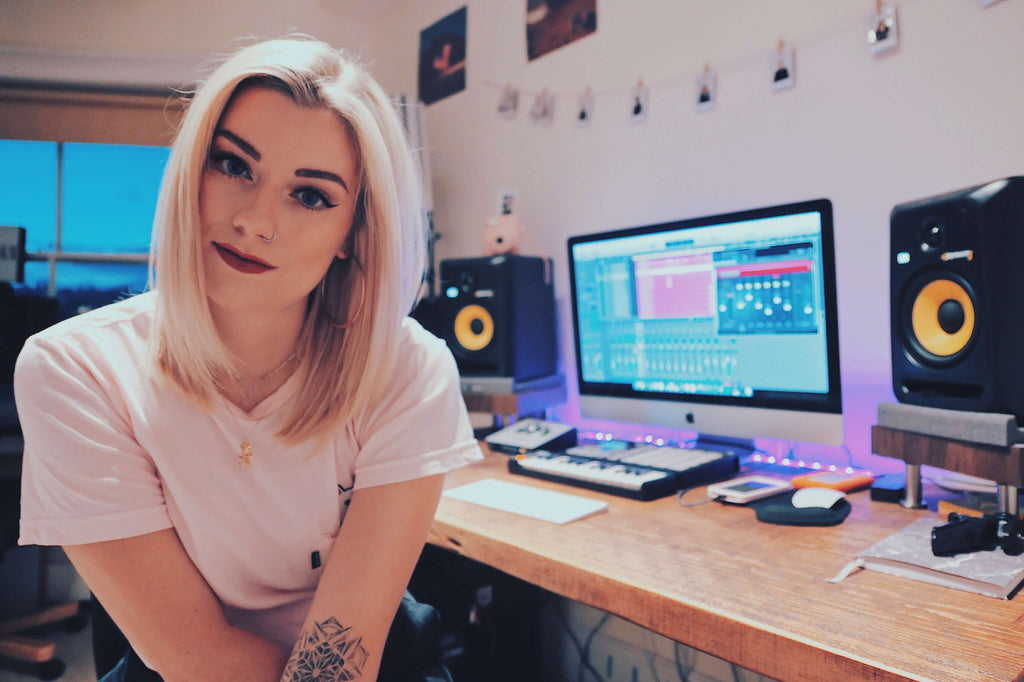 Call me biased, but I love working with vocalists. I do believe however, that makes me harder to impress. I appreciate the journey and the lesson in hard work which makes for a truly great vocalist, not just a good one - which is why I'm so proud to say that each one who has recorded for 91Vocals has done nothing short of blow me away.
It's so inspiring for me to see like-minded people who have chosen to work their butts off to follow their dreams in music. But what really interests me are the singer themselves. Each born of a different background and with their own story, this is what makes each voice so special.
As a vocalist myself, I often ask singers questions like:
'Who did you listen to growing up? When did you start singing? What's been the best moment of your career to date? What inspires you? And why a career in singing?'
There's always something to learn from someone else, and I truly believe that taking the time to connect with a singer prior to getting them on the microphone, makes for a much stronger vocal performance.
Unlike other samples, with vocals there's always a curiosity to know '
Who recorded this?'.
We are far less likely to ask this about a piano sample or drum sample. I beleive this is because the sound is more relatable. With every rise and fall in vocal pitch, the brain discerns whether a person is happy or sad, angry or excited. Not to mention lyrics provide us with an added method of communication, finding that repetitive rhythms and rhymes become stuck in our heads. The voice opens a window into the singer's soul, forming a unique connection with the listener.
Although our singers prefer to stay anonymous, I wanted to share with you a little about some of their lives in the 24 hours prior to our session.
Vocalist 1 came to our session from chemotherapy. 

Aside from feeling a little fragile, she remained her usual bubbly and optimistic self, eager to nail it with her emotional vocal delivery. She is now thankfully off the chemo and on the mend.
Vocalist 2 was between tour rehearsals with Years & Years.

With an understandably busy schedule, he almost didn't have time to record for us. Thankfully we managed to squeeze in an amazing session packed full of soul.


Vocalist 3 just found out she was expecting.

Glowing from her recent pregnancy news, our powerhouse vocalist was unstoppable that day. Due this month, she still performs shows all round the UK.


Vocalist 4 danced all night with DUA LIPA at the NME awards.

She bounced into our session elated and starstruck from the previous night's events. Apparently DUA accidentally stepped on her toe…
The point is, it's not about sitting at a computer and making noises for us. The reality of vocal sampling is to capture a piece of that singer, their mood and the feelings expressed in their vocal delivery. It's raw, authentic and completely exposed, as acapellas are. This for me is the beauty of vocal samples, they are rare moments of gold-dust, unmatched by anything else.
Have you checked out our selection of
Free Vocal Samples?
We think you'll love them!
---