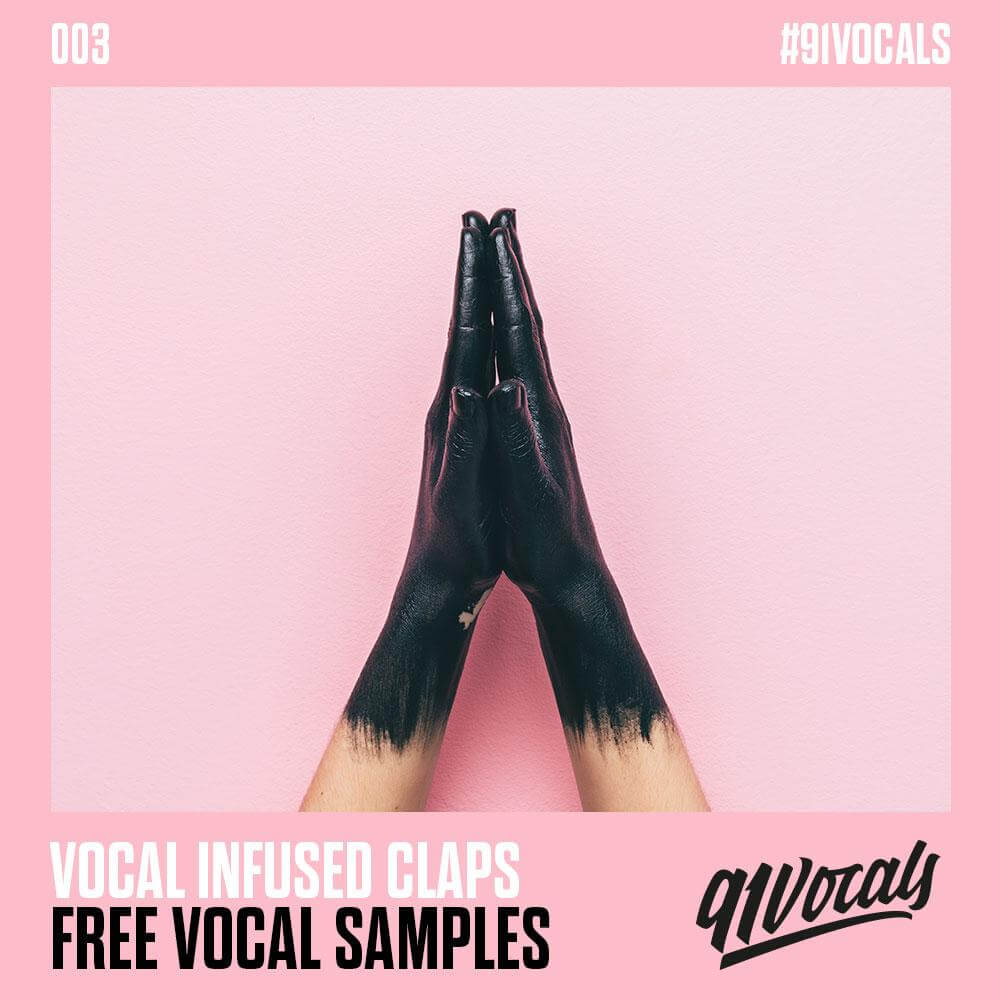 Vocal Infused Claps (Free Pack)
91Vocals
$0.00
Premium Vocal Samples

100% Royalty Free

24bit WAV Quality
Free download! Awesome free pack - we recorded a whole bunch of vocal fx, shouts, and adlibs during our sessions. We've taken those and combined them with crispy claps, claps stacks, and classic machine drum claps. Percussive one shots infused with grunts, chants, and shouts. Perfect to inject instant unique character into your drums!
30 Dry Clap & Vocal Infusions
30 Wet Clap & Vocal Infusions
Please note: All our free downloads are royalty-free. Please check our FAQ for more info.
91Vocals samples can be used in any commercial music project (subject to our License restrictions) without having to pay any further royalties, request any further permissions or provide credit. All our samples are original and created in-house by our team. The samples are not taken from any copyrighted sources, so you can legally use our samples with confidence in any commercial project.
Simply put, you can purchase the right to use our licensed sounds in any combination or musical composition. You have the right to release a composition incorporating our samples commercially and collect royalties without any further payment of fees, royalties or credit required for such usage. As the individual sounds are licensed to you, you cannot use them in isolation or distribute them as part of a competitive commercial product. For example, you cannot sell the individual sounds as part of other sample packs, loops, or to third parties. For detailed information see our License Page.
No. You may not use a featured artist's name or 91Vocals' brand name, image, or likeness without 91Vocals' express written permission. This includes use in any track name or as a featured artist on any release.